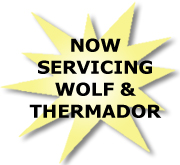 We depend on our appliances day in and day out to help us accomplish the most basic tasks, such as laundry and cooking. A household machine that is inoperable or experiencing serious malfunctions, however, can turn these everyday chores into complicated, sometimes exasperating ordeals. At Ralph's Appliance Service, we're committed to providing you with the most comprehensive appliance repair services possible, whether you're experiencing a sparking oven, a leaking dishwasher, or any other appliance-related malady. Along with our full range of major appliance repair services, you can also expect friendly customer service and affordable pricing when you choose our family-owned company to assist you with your needs. Don't continue to live and work around your troubled unit—enjoy safer, more efficient living by calling or e-mailing us today to receive the appliance repairs you need.
Ralph's Appliance Service is Orlando's source for professional-grade results at reasonable rates. Our extensive training and over 26 years of experience ensure that we'll be able to outfit all of your major home appliances with the highest degree of workmanship. Our technicians constantly stay up to date on the latest advancements in the appliance repair services industry, and we only use the finest appliance repair parts and tools to ensure that you receive service that is strong enough to withstand all of your daily demands. We service all major home appliances, so feel free to give us a call no matter which one of your machines is acting up.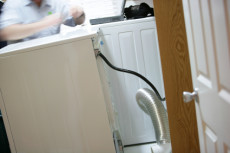 Our major appliance repair professionals are available to perform service on:
Washing machines
Dryers
Dishwashers
Refrigerators
Freezers
Ice makers
Ovens
Ranges
Cooktops
Hoods
Stoves
Garbage disposals
Over-the-range microwaves
Trash compactors
Unlike other appliance repair companies, the skilled experts at Ralph's Appliance Service don't shy away from a challenge. We are able to address needs of all kinds, from major appliance repair to standard maintenance. No project is too large or too miniscule for our residential appliance repair professionals, so if you have any complaints about the way your machine is operating, please don't hesitate to get in contact with us. We have genuine passion for our trade and the expertise necessary to provide you with prompt, efficient appliance repair services at a great price. If you're ready to reclaim control over your misbehaving appliances, we're the team for the job. To ask a question about our policies or procedures, or to set up an appointment for major appliance repairs at your earliest convenience, e-mail or call us today. One of our representatives will be more than happy to help in any way we can.