Commercial Appliance Repair
Regardless of your industry, chances are that your business relies on some sort of appliance to improve convenience and efficiency and provide your customers with the products and services you offer. As a local business, Ralph's Appliance Service understands how important properly functioning appliances can be for your business's success, and we're proud to offer commercial appliance repair in addition to our household and small appliance services. Whether you run a laundromat, restaurant, or commercial kitchen, when you need commercial appliance repair, Ralph's Appliance Service is available to use our experience to get your fridge, washer, or other appliance back on track. If your business needs appliance repairs in Orlando, call now for same-day service and precision solutions!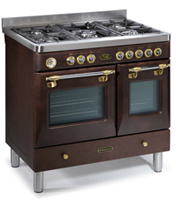 Ralph's Appliance Service has been providing quality commercial appliance repair services to business owners in the Orlando metro area since 1984. With over 26 years of hands-on experience, you can count on us to put our expert knowledge and skills to work for you. From troubleshooting and diagnostics to the completed repair, we provide you with accuracy, precision, and repair solutions that will stand the test of time.
When you're dealing with a malfunctioning appliance, time is of the essence. A quick resolution is key to restoring convenience, preventing issues from compounding further, and avoiding major disruptions to your business. When you call Ralph's Appliance Service for commercial major appliance repair, we will provide prompt and efficient service to restore your business to prime functionality. In fact, we specialize in same-day service!
Our professional appliance repair technicians are equipped to service a full range of appliances, including:
Commercial refrigerators, including walk-ins
Commercial washers and dryers, including coin-operated models
Commercial ovens and ranges
Commercial dishwashers
And others
Whether you're struggling with a jammed coin mechanism on your laundromat dryer or service in your restaurant is slow because of an oven that's on the fritz, Ralph's Appliance Service can help. For more information regarding our commercial appliance repair services, call or e-mail us today.
commercial appliance repairs
restaurant appliance repair
commercial appliance service